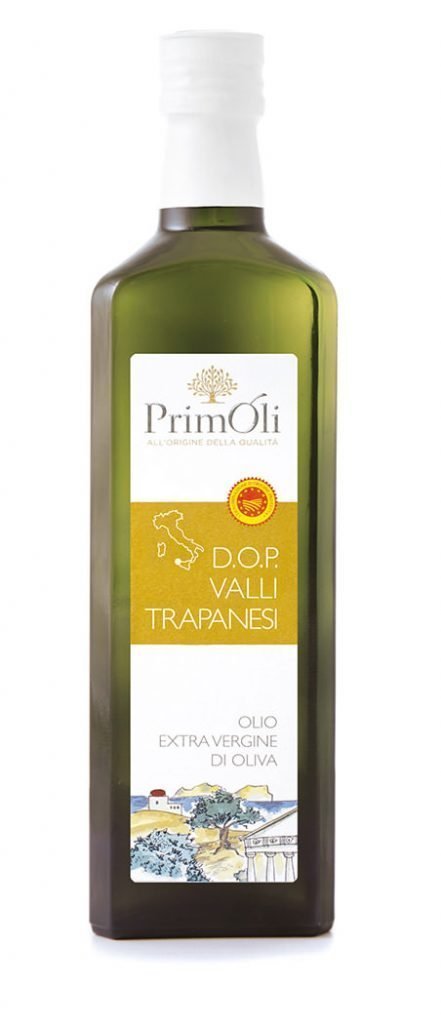 Brown and red are the colours of the soil found between the natural oasis of the Trapani salt pans and the Agro Ericino region, where the Cultivar Cerasuola olives grow on resilient trees that flourish in a land scorched by the sun.
In a timeless landscape windmills are dotted along the ancient Via del Sale where the sea blends in with the shore and the silence of a setting that has kept it's natural beauty untouched over time is broken only by the cries of seagulls and flamingos.
The medieval hamlet of Erice, enveloped by light summer clouds, looks down on the olive groves in a land that is generous in returning the attentions and cures it gets throughout the year.
On this canvas of curves, nature and colours, the olive trees take in the air and the sun to bear precious fruits used to produce an oil that is strong in character and rich in flavour, a balanced essence of intense sensations.
Fruity:

Bitter:     

Pungent: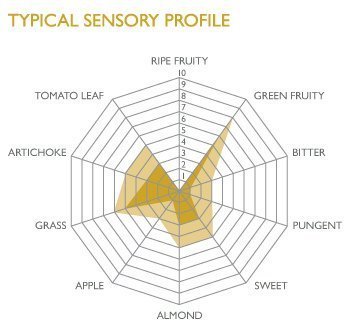 Recipes from The Trapani Area